Buttons & Strings
Annual Report done for a non-profit organization. Student Work
C.U.R.E. Epilepsy Annual Report
Citizens United for Research in Epilepsy
Epilepsy is a devastating and debilitating disease that affects many men, woman and children. There are a lot of misconceptions of epilepsy, it is horrific and that all epileptics seizure are the same. Gran Mal seizures are the most severe and the most well known.
The approach for this annual report was strictly conceptual, how does one depict a seizure without showing a person seizing. Doctors and neurologist use cat scans to show where the seizure is occurring and how often. The image of a seizure occurring show dots and lines. The idea of buttons and strings was off of those images that are first shown to a family or their loved one diagnosed with epilepsy. The buttons depict the information that is sent from one side of the brain to the other and strings are the nerves that deliver that message. When
a bundle up of information happens there is a seizure. A conceptual approach to this annual report was important but delivering the message of how underfunded epilepsy research really is the goal.
All the buttons and strings were sewn by hand, and the fabric hand picked. Embroidered type was done with embroidering machines. The typeface is buttermilk.
This project is not affiliated with C.U.R.E. Epilepsy, just a organization that I support. This annual report is also in memory of my brother.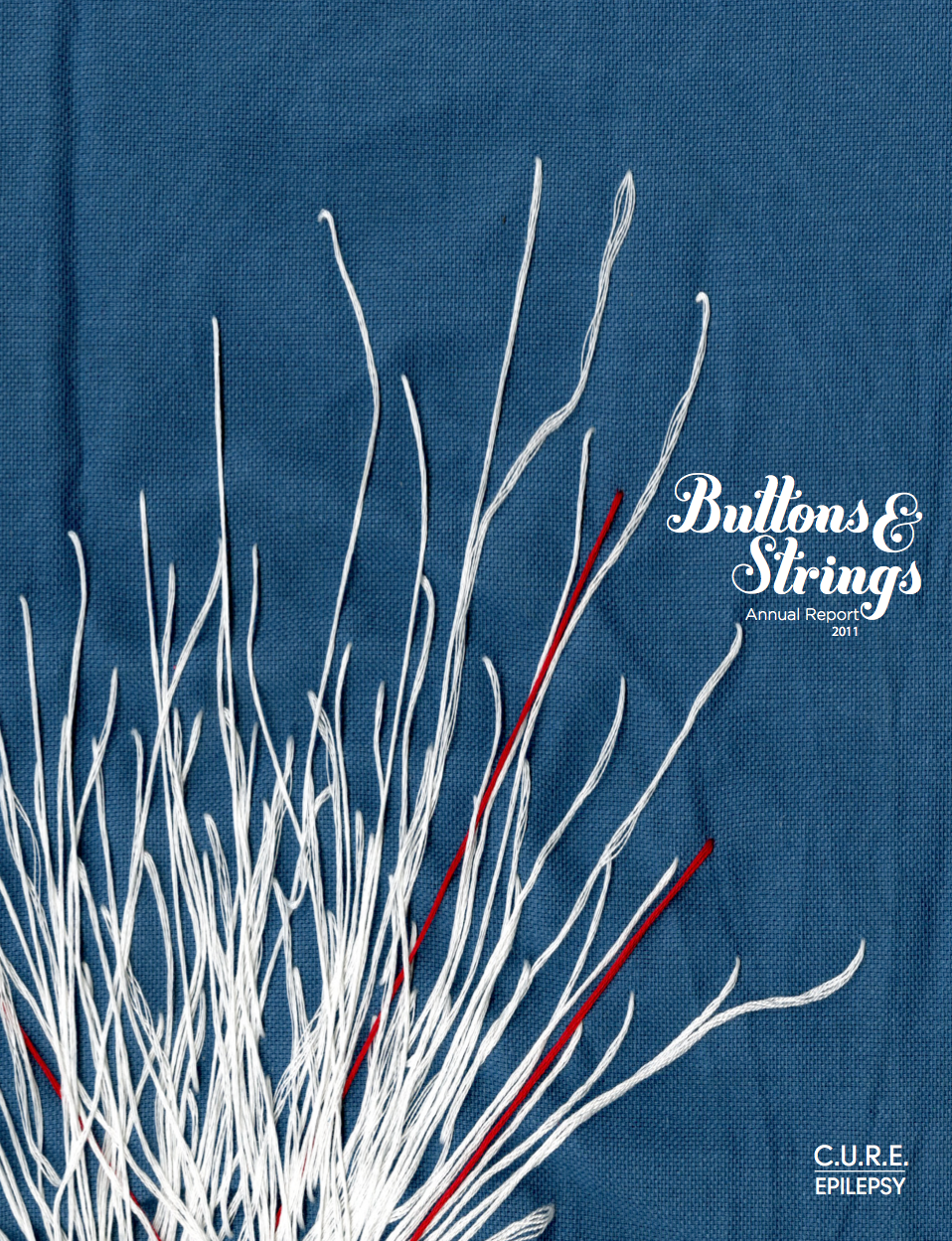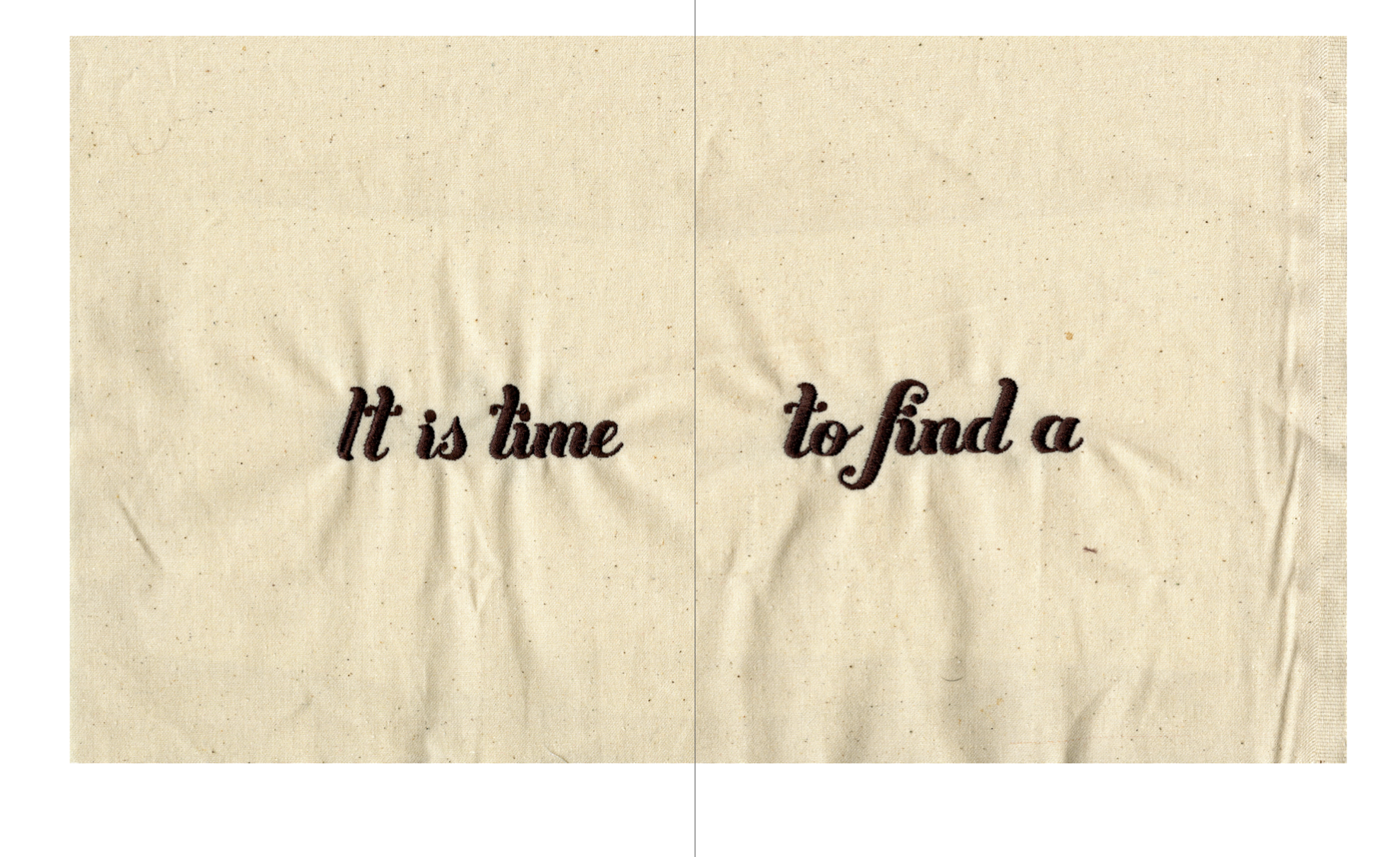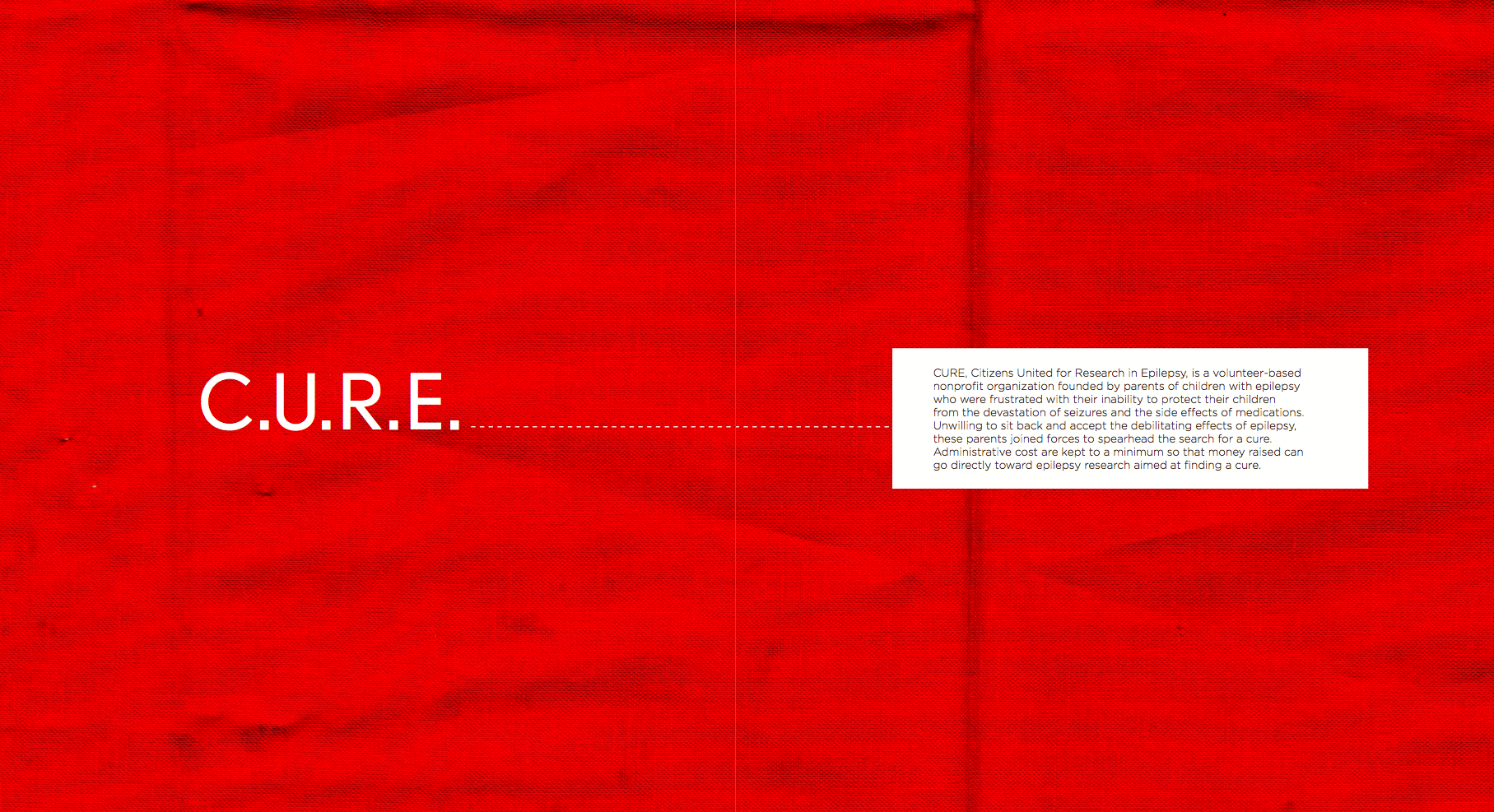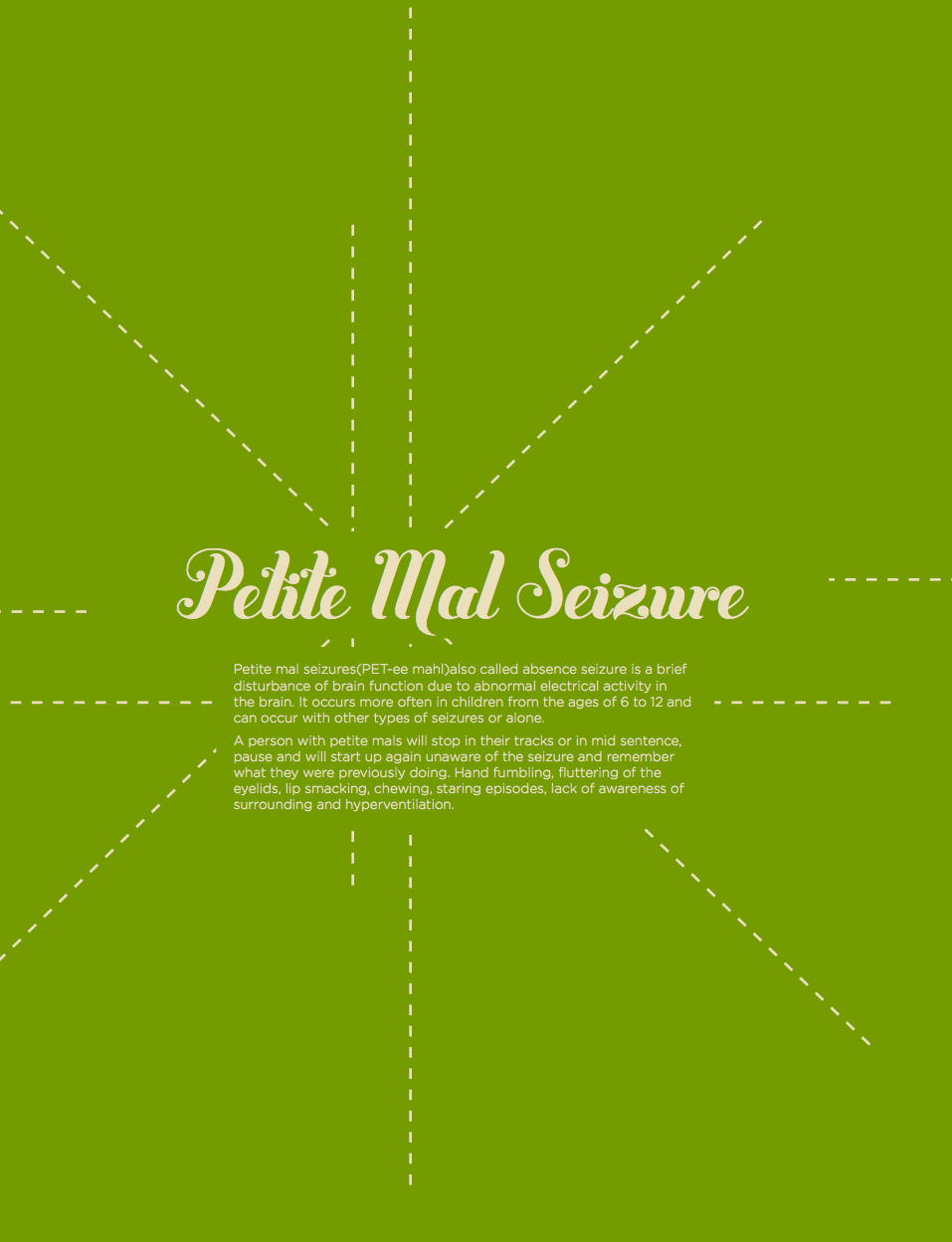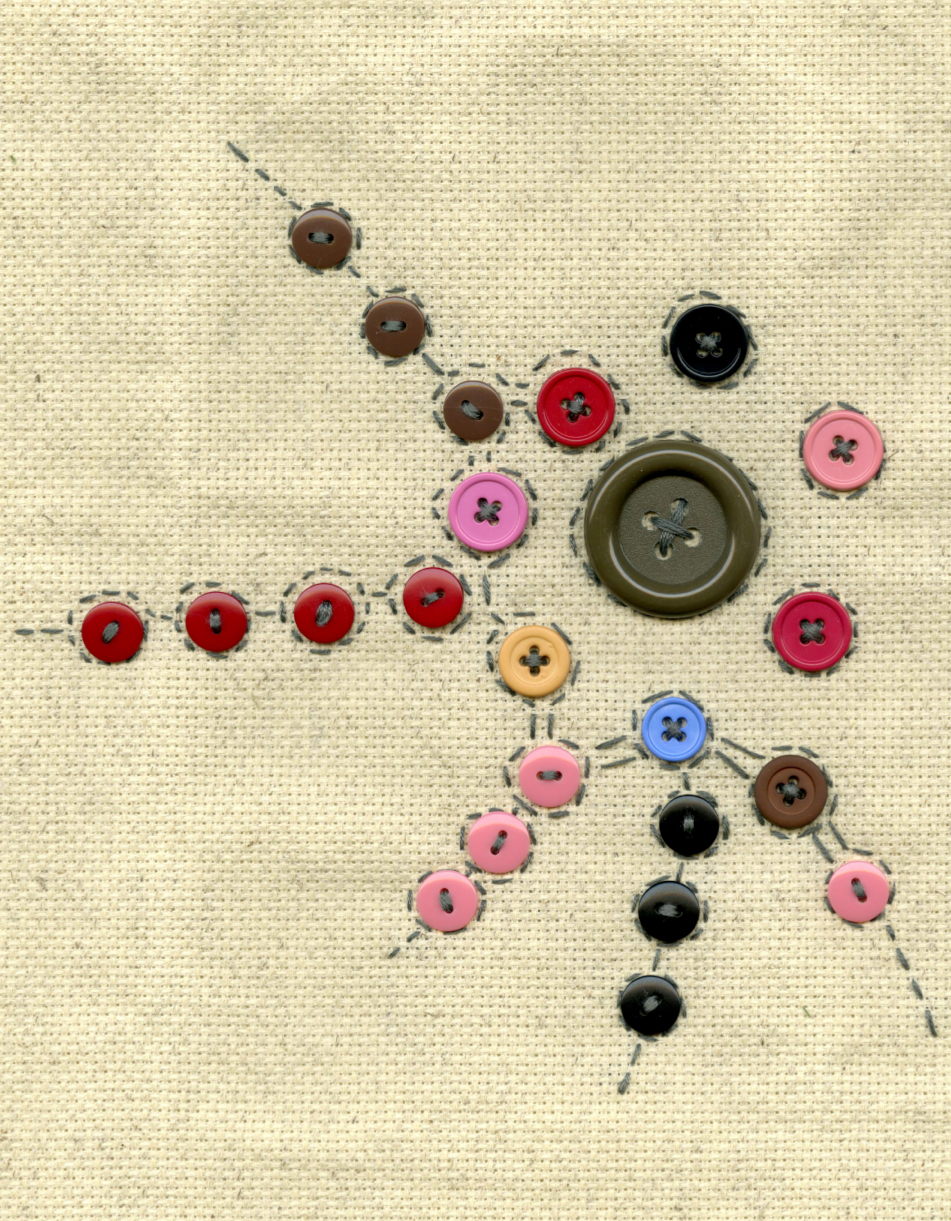 DEPICTION OF A PETITE MAL SEIZURE
The lesser of all mals, more than likely leads to the more sever seizures.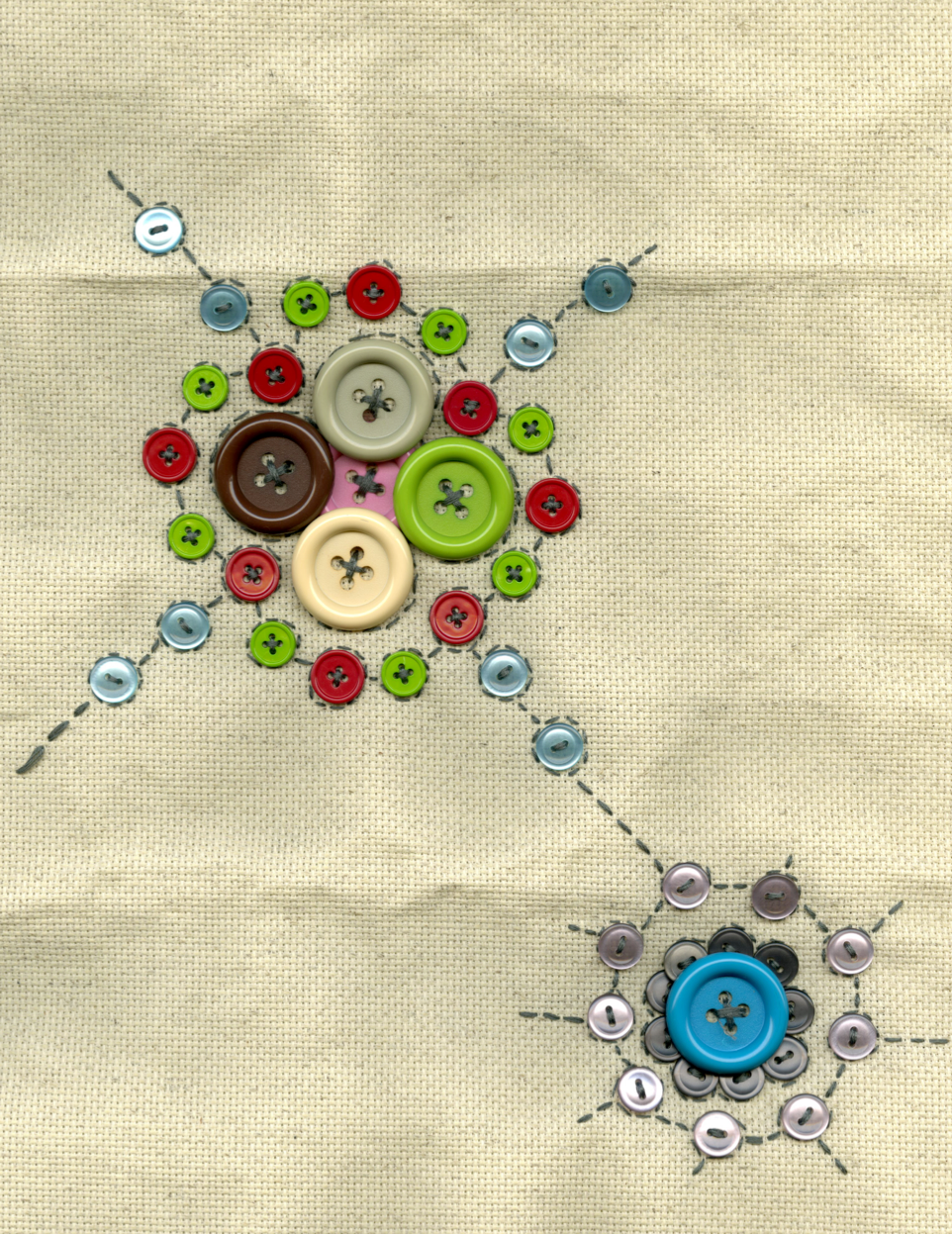 DEPICTION OF A COMPLEX-PARTIAL SEIZURE
Causes impairment of awareness and is linked with déjà vu and visual disturbance.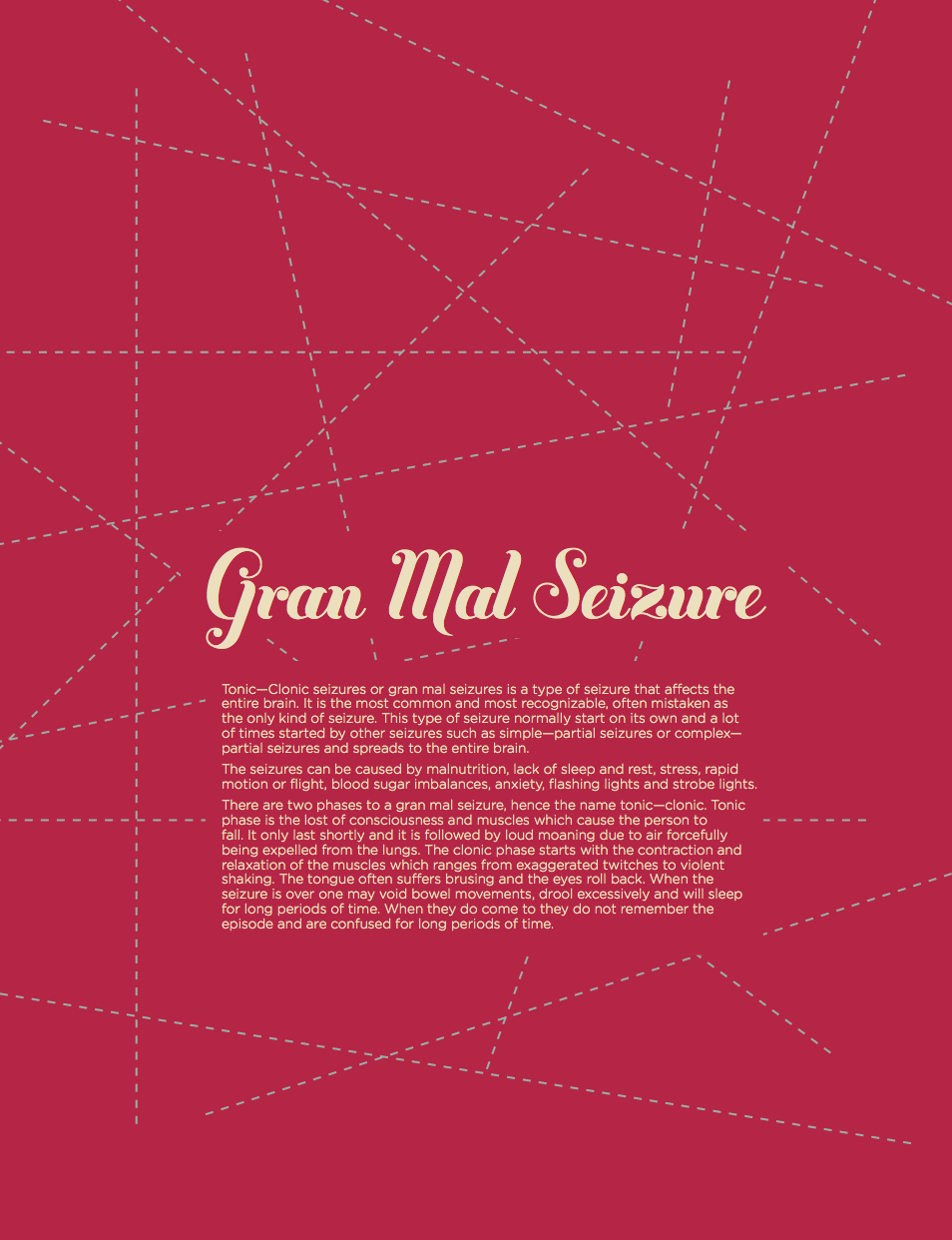 DEPICTION OF A GRAN MAL SEIZURE
it is estimated that up to 50,000 deaths occur annually in the U.S. from status epilepticus(prolonged seizures), Sudden Unexplained Death in Epilepsy(SUDEP), and other seizure-related causes such as drowning and other accidents.